Giving Is Our Mantra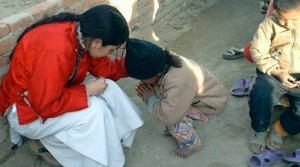 Generosity Is The Foundation Of Our Mission. Giving Is Our Mantra. Giving Is The New Getting. Giving Activates Happiness. Give Now.
Join our mission to support orphans, elders and kids of the Himalayas by giving these wonderful Gift Cards To Honor Your Loved Ones or you may also Give Any Amount Here.
"What do I get the person who has everything?" How about these very special Gift Cards!