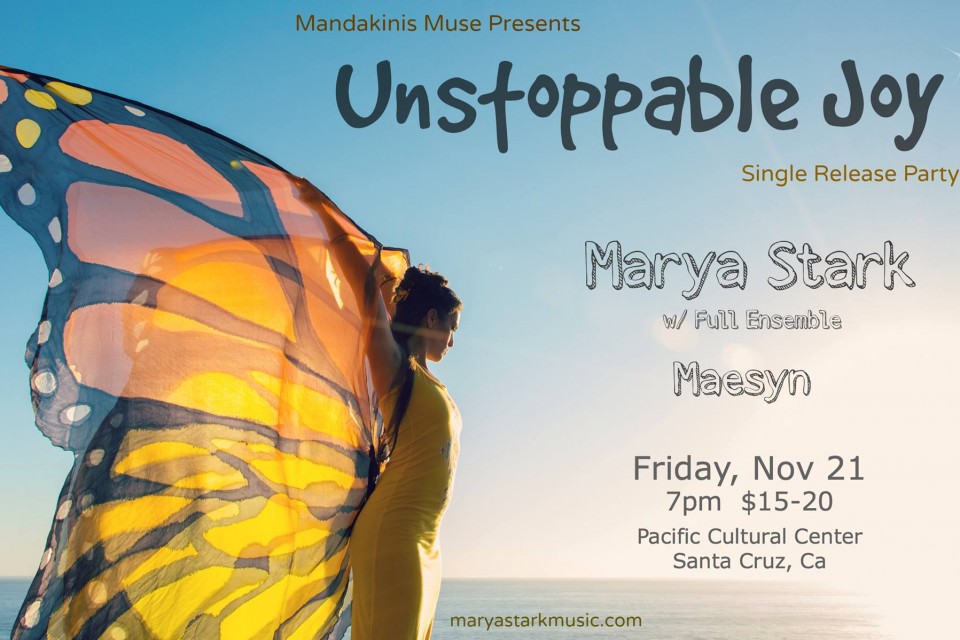 Marya Stark and Ngakpa House in Santa Cruz Tonight
Ngakpa House is pleased to support our good friend and volunteer Marya Stark for her musical Single Release party at the Pacific Cultural Center in Santa Cruz, CA. Marya is a talented singer songwriter, playing with full ensemble, a delight not to be missed!
Ngakpa House will be in house offering Holiday Gifting Cards for the benefit of children, orphans and elders of the Himalayan border regions. Come join us for an evening of generosity and Unstoppable Joy!