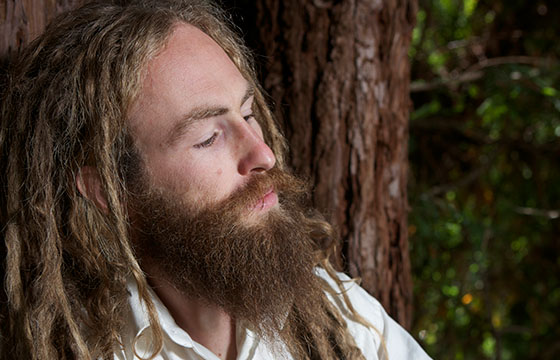 Shimshai ~ Benefit Concert
Ngakpa House is delighted to announce a benefit concert offered by Shimshai, Marya Stark and DiviniTree Yoga Studio in Santa Cruz, CA. The benefit raises funds for food, clothing, shelter, medicine and education for Himalayan children, orphans and elders of the border regions with no access to government assistance. You can help ensure that the cultural spiritual treasures of the Tibetans be sustained for future generations.
December 6th, 7:30pm
Plus a Free Yoga Class Pass at DiviniTree Yoga
$25 at the door
*Space is limited and will likely sell out.
Pre-order is highly recommended: http://ngakpa.org/program/ngakpa-house-benefit-concert/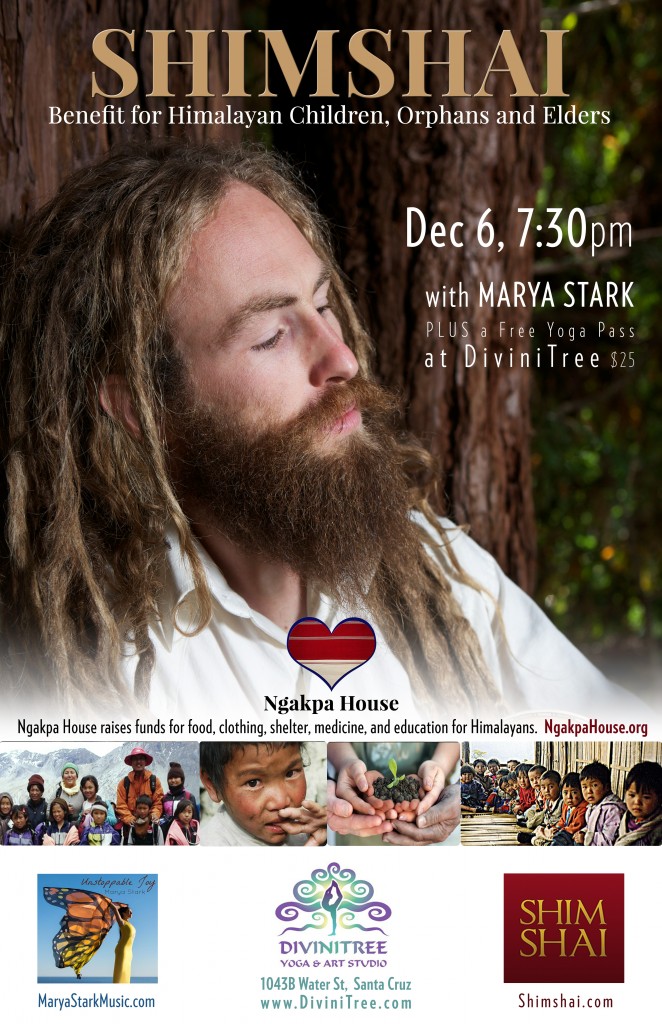 *If you can't make it to the event, you can still make a real difference by donating at NgakpaHouse.org
Save a Tibetan Culture
Despite the best of intentions, large scale relief efforts often overlook smaller but vital aspects of an endangered culture. Ngakpa House funds grass roots projects in the Himalayan Border lands which fall outside the borders of government aid programs.  These projects have ranged from an orphanage funding to rescue, educate and empower disabled girls and a school to pass on the artistic, cultural and spiritual treasures of Tibet.
Giving Back
The beneficial influence of Tibetan Buddhism continues to unfold its blessings all over the world. Ngakpa House offers the opportunity to give back to ensure that these traditions continue to flourish in their homeland and to ensure that rare Himalayan people and cultures continue to thrive.
Ngakpa House is a charity project of Ngakpa International, a 501c3 non-profit organization for sustaining and sharing the spiritual heritage of the Buddhist Yogis of Tibet.
SHIMSHAI
Surrounded by music from birth and formally trained on piano in his native state of Washington, today Shimshai performs effortlessly on guitar and other strings, piano, flute and woodwinds. He plays many of the instruments on his self-composed and self-produced albums, 'I sense your Presence' (2001), 'Toward the One' (2003), and 'Live on Maui' (2003), all which have been highly revered by the worldwide spiritual community. Shimshai.com
MARYA STARK
In the space between art and persona there is magic. Artists who work their craft for decades may find it on occasion. Marya Stark lives there. Drawing from influences as diverse as Baroque classical, Broadway, pop and folk, Marya Stark crafts a sound that is wholly original. She creates the way she breathes; without choice or hesitation. MaryaStarkMusic.com
DIVINITREE YOGA & ART STUDIO